Marc and Cheryl's wedding dinner reception
At Conrad Centennial Pavilion Glasshouse. Decked in purple and peachy hues which are the bride's favourite colours
A dreamy, romantic, whimsical moodboard
The couple wanted something completely magical and whimsical. We knew they wanted something that only could be achieved with dyed baby breaths and seasonal blooms. We went full blast on filling the venue with baby breaths that gave off a beautiful scent in the ballroom!
A palette that matches the interior
With full bright light shining through the glasshouse pavilion, we knew that a cool colour purple would suit the venue. Complemented by warmer peachy hues to match the orange lighting and beige carpet, the colour palette worked out so well against the venue.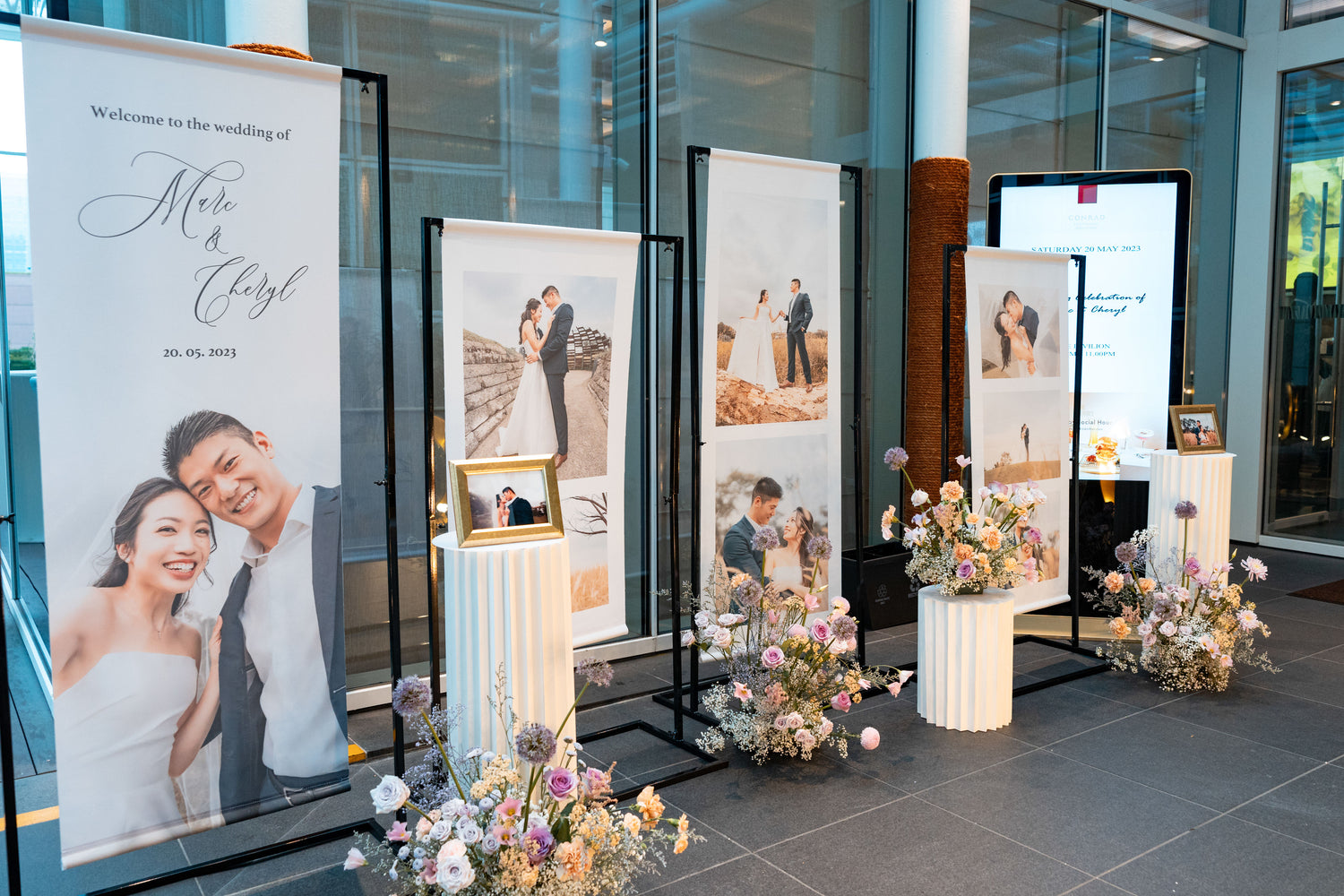 Not forgetting the grand entrance to welcome your guests
The couple chose to have a large photo gallery display at the entrance of the ballroom to welcome their guests. The photo gallery was also designed in the same whimsical and magical theme in line with the interior of their ballroom.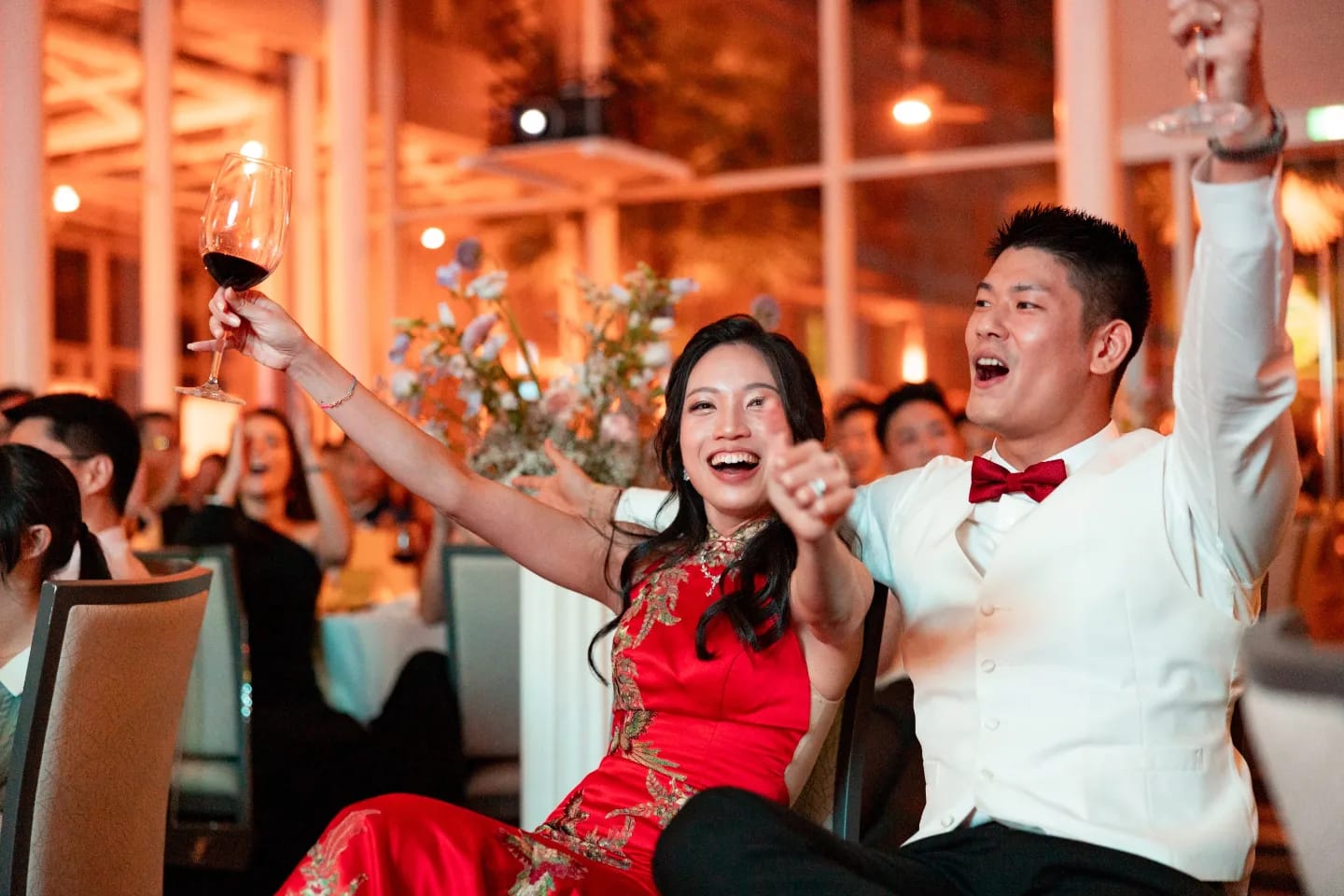 Marc and Cheryl
Venue: Conrad Centennial Pavilion Ballroom
PG: @equariusphotography
Florals by us
Contact us to enquire!