Wedding Venue Decorations Packages in Singapore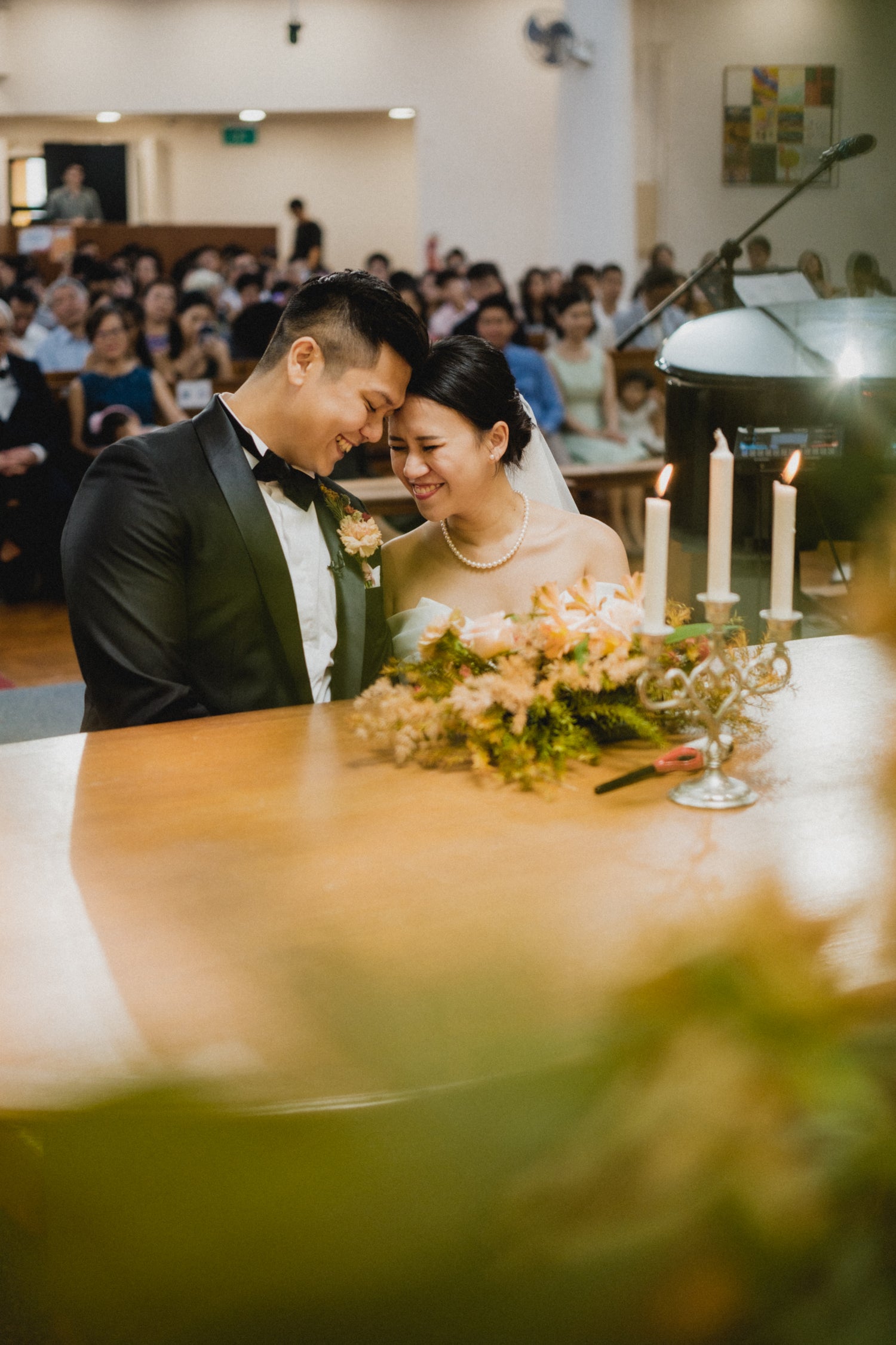 Bespoke Church flower arrangements
Church weddings are always something to look forward to. Seeing two people becoming one is undoubtedly an unforgettable celebration for friends and family. For most, this is a one-time event that will forever be etched in the hearts of the couple and witnesses. Aside from the joy that the couple brings, weddings that are meticulously planned out are always a sight to see!
And of all the various types of wedding decorations, church wedding decorations are like mapping out and bringing to reality the love story of the soon-to-be married couple. That is why, we at Avoflorals leverage our expertise and the freshest blooms to deliver the best floral experience for marrying couples.
Where to Put Your Flowers for Wedding Ceremony in a Church
The floral designer will give you the best help possible in making sure to balance out every decoration and floral arrangement for your wedding. But all in all, the sky's the limit for putting in desired places for flowers at a wedding. There are important places to consider in placing church wedding flowers and decorations.
The entrance, aisle, and stage — these three areas are the most highly anticipated areas for every wedding ceremony. And having floral arrangements and decorations and knowing where to place them is truly important. Placing a unified theme of archways and flowers is always good to have for weddings!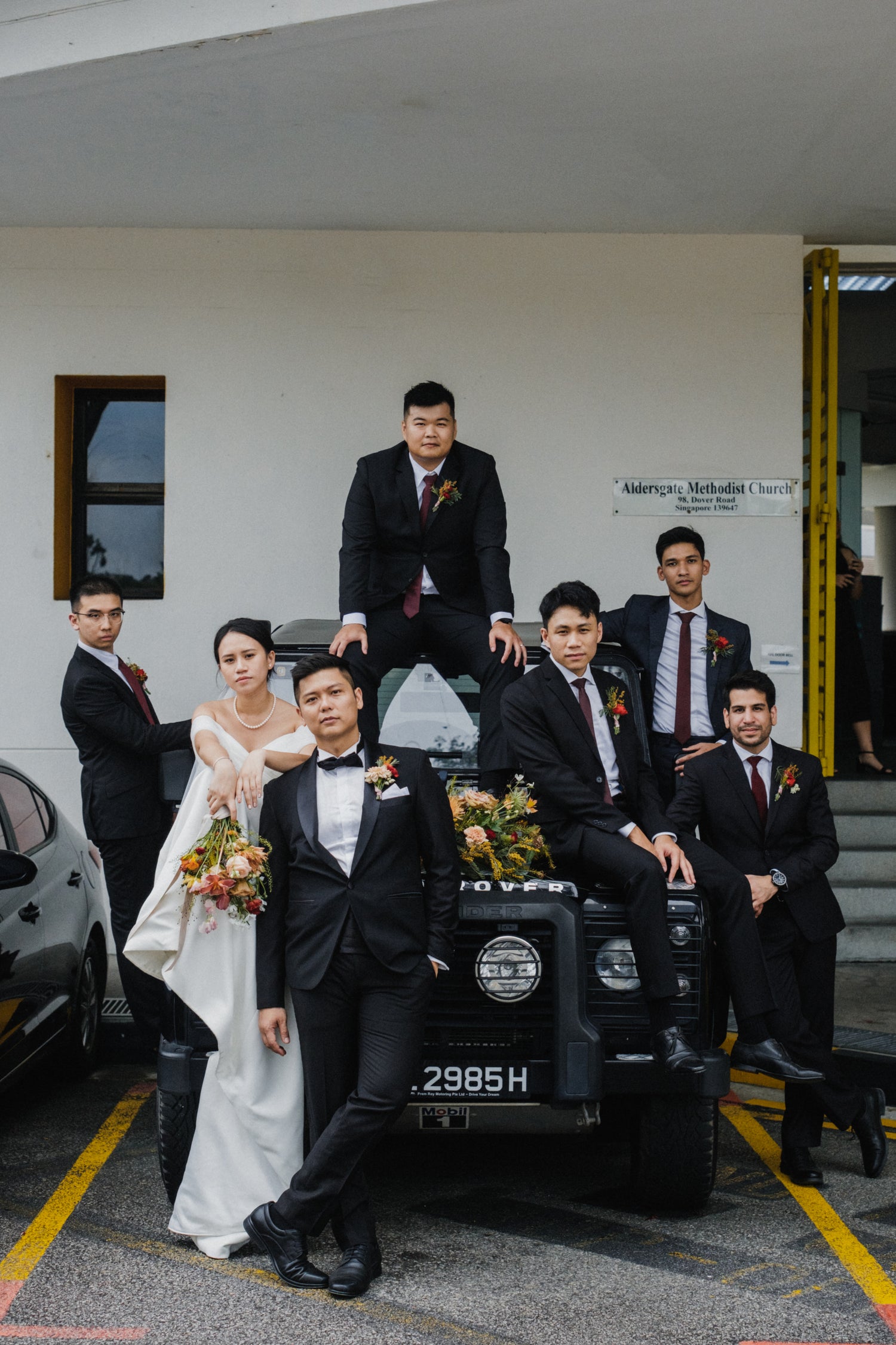 Church Wedding Floral Arrangements by the Entrance
Fill the entrance with photo stands or photo tables that will bring your guests through your journey as a couple. Having floral arrangements by the entrance also gives an overview of what to expect, sets the vibe for everyone, and keeps everyone excited for the bride's march in. It gives the beginning and the end of the ceremony an important emphasis so it's best to go for church decoration and floral arrangements that will bring out the best aspects of your big day!
Installing big wedding flower arches, and different decorative accessories is always a plus as it gives a more elegant tone and feel. Based on what you want and how it fits your budget, we will be able to create the best church wedding floral arrangements for you.
The Stage
Our premium church solemnization package includes two ground hedges and two floral hedges on stands which will elevate any church venue. It is always a must to add some decorations and floral arrangements since the eyes will all be on you when you exchange vows.
There is no limit to curating church decorations for a wedding ceremony. Whether you would like to keep it simple or wow your guests with larger installations, we will design something that brings forth your personality.
Wedding Decorations by the Wedding Aisle
Placing church wedding decorations along the aisle is always a good idea because this is where the bride makes her grand entrance and walks down the path to marital bliss and into the arms of her partner. This makes the wedding aisle an ideal spot to record and capture moments. From aisle hedges on the ground to dainty pew posies, we have different packages that cater to your needs.
Capturing the Value of Church Wedding Decorations and Floral Arrangements
Wedding ceremonies are made more memorable by having good church wedding decorations. This has been a tradition and it will never run out of style any time soon. Always go for church wedding decorations and floral arrangements that best characterises you and your partner. — and that is exactly what Avoflorals can do for you.
Make an Impression at Church Weddings with Florals by Avoflorals
Planning your wedding is truly a challenge. It requires team effort and tons of brainstorming. The desire to have the wedding you've been dreaming of can only be done with the help of people that truly are experts in this craft, and Avofloral has got you covered! We are composed of passionate individuals that aim to give you the highest quality of service, the freshest flowers and the creativity to make your wedding dream come true. We also have various packages designed to help you and your partner plan your wedding florals seamlessly and most importantly, stress-free!
Frequently asked questions
1. Should you decorate the church for a wedding?
This is your big day, only you can express everything in a beautiful way with church decorations designed specifically for wedding ceremonies. Decorations and flower arrangements are always a great way to celebrate your big day that only happens once in a lifetime. Our portfolio shows that our goal is to ensure that you experience a wedding that is uniquely made, only for you! Do, however, check with your church if they have any restrictions on floral arrangements and let us know in advance if there are any.
2. Where do you put your flowers in the church for a wedding?
Apart from the entrance, the aisle, and on stage, you can always put flowers in every space you desire. Whether it's a string of flowers, or archways made of flowers, it can be done! For more ideas and suggestions you can contact us and we'll lay down our unique ideas only for you.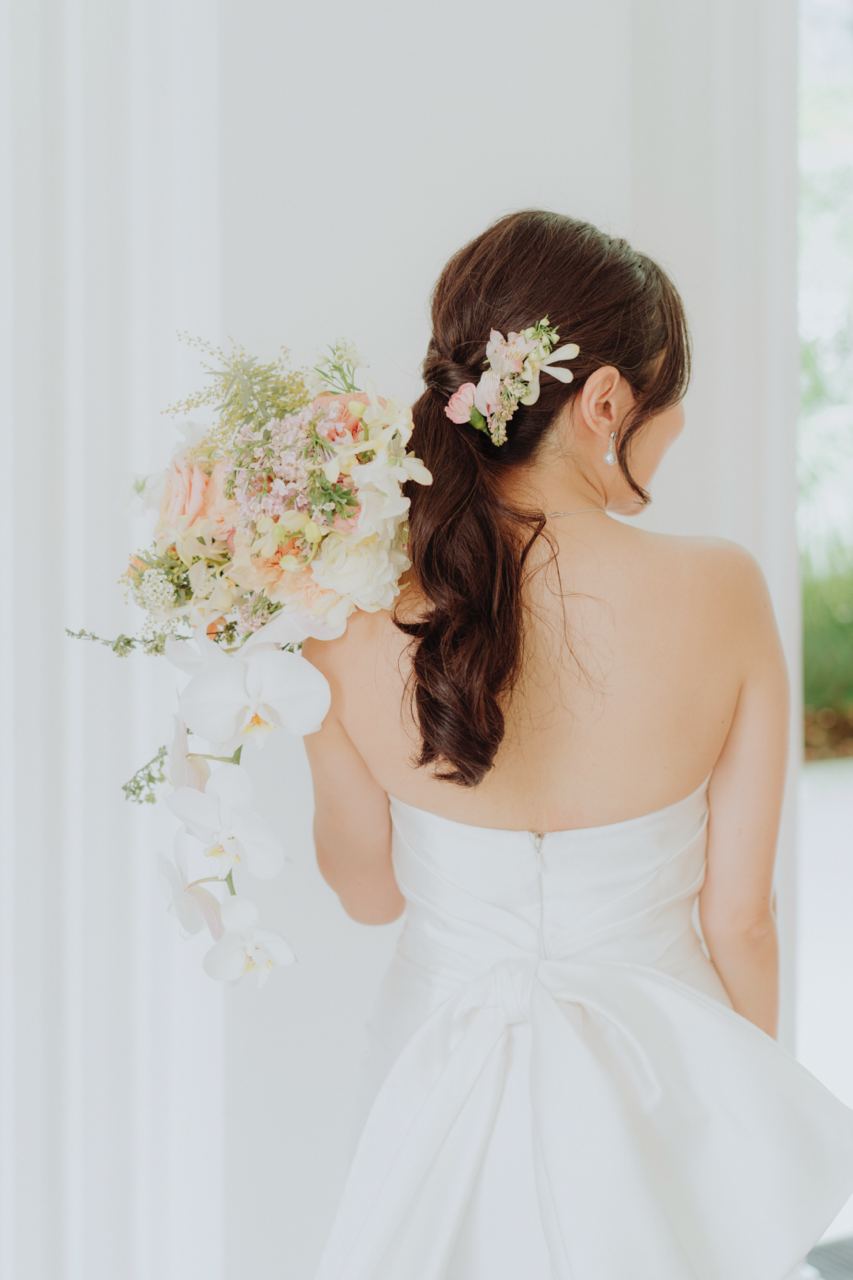 3. Do you have to have flowers at a church wedding?
Flowers represent the blooming of a new age, a fresh start. While it is not a requirement for every wedding, it represents the entirety of beginning a new life for the newly married couple. It adds colour and mood that gives the wedding ceremony a better feel. Here at Avoflorals, we aim to design the best church wedding floral arrangements, only made for you!
Why Choose Avoflorals?
Experienced at creating bespoke floral designs for a bride and groom, our speciality includes everything from towering installations made with focal blooms to classic floral designs that lend a myriad of textures to your wedding venue. Considering everything from the theme and colour palette you have in mind to what would make lasting memories, we fuse the essence of your relationship with our floral design sensibilities.

For floral arrangements deserving of an 'I do', or for more information on our wedding decoration packages in Singapore ,get in touch with us at Avoflorals today.