Chun Sern and Hui Keng's intimate solemnisation
At the summer pavilion's private dining room. Set against warm lighting, we paired the bride's favourite colours together for her dream wedding flowers.
The must haves for a solemnisation set up
With a sit down solemnisation, the couple opted for our basic solemnisation package which came with 4 floral hedges on gold stands, solemnisation centrepiece and couple chair posies.
In a matching theme that complements the interior
With a strong warm lighting in the interior of the restaurant, we were glad the couple picked a relatively warm colour palette to suit the venue. Paired peachy garden roses with seasonal white peonies and splashes of pinks and yellow to complement the overall theme and look.
Ready to wow your guests!
A key element we wanted to create was the texturised look on the hedges in order that they do not look too flat. We were glad to create the texturised look with several layers of different foliage and filler flowers which wow-ed their guests as they were entering the venue.
Not forgetting the bridal car!
Made with fully fresh flowers that lasted even post event after a long ride!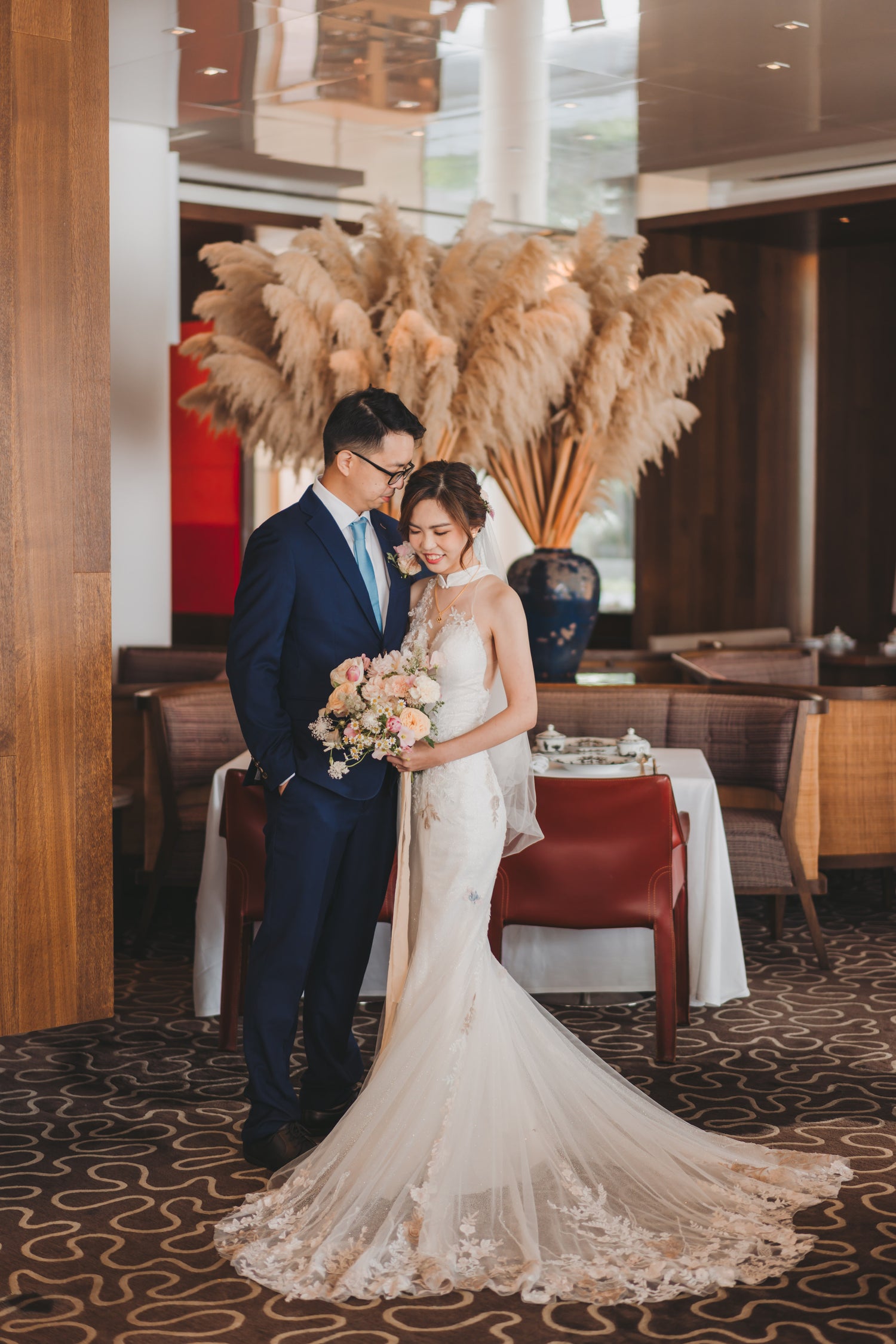 Chun Sern and Hui Keng
Venue: Summer Pavilion at Ritz Carlton
PG: @knottiesframe
HMU: @bygabytan
Florals by us
Contact us to enquire