Bernard and Elise Personal flowers
Flowers to complement their big day! From fetching the bride to the bridal party entourage, they got all of them covered!
A quick photoshoot at home first!
Sneaking in every opportunity to have a photoshoot before the busyness of the wedding day sets in! Here's B and E at their beautiful home.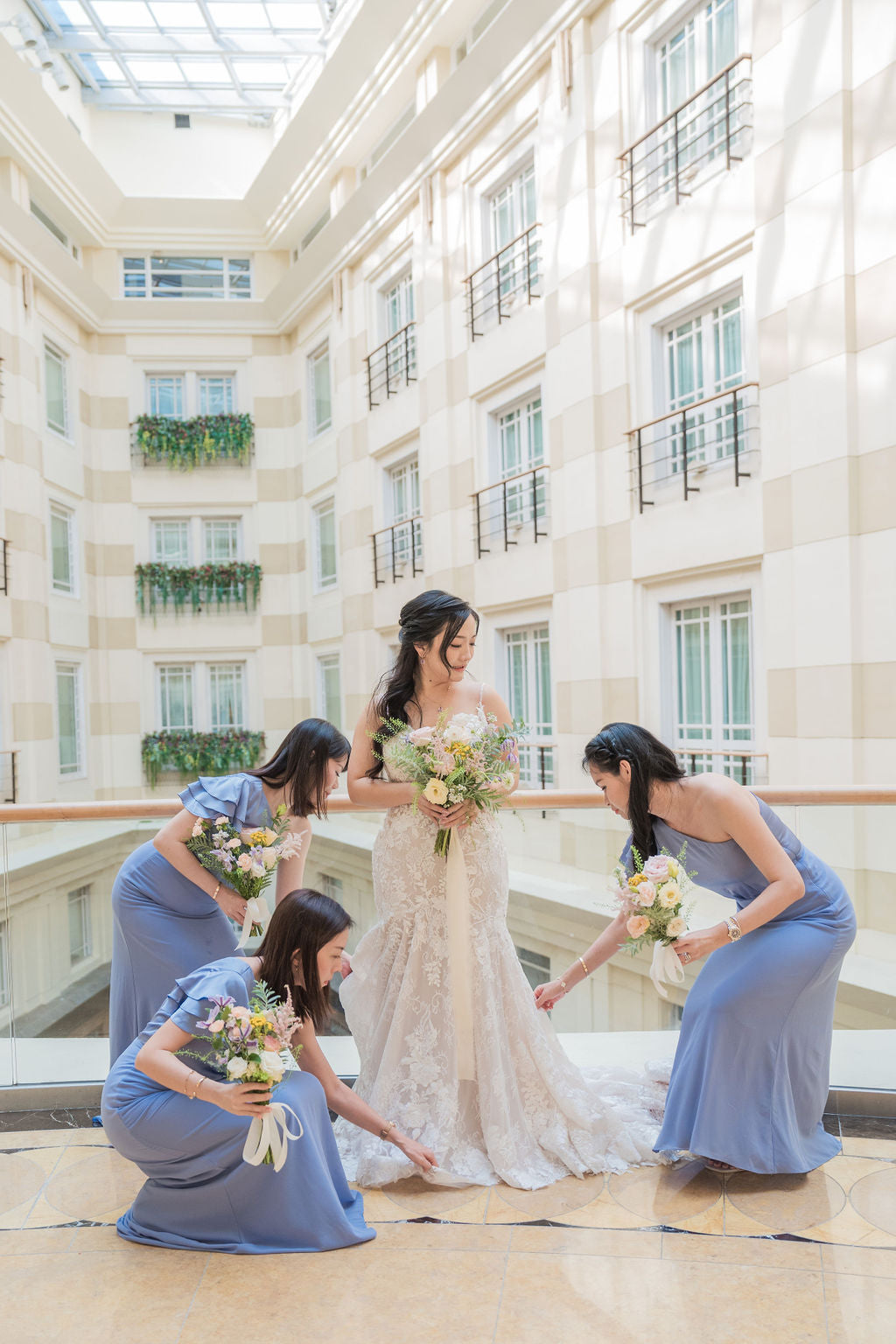 Not forgetting the bridesmaids!
Paired her bridesmaids with matching bridesmaid bouquets to complete their look. Bridesmaids always had at work to adjust the bride's gown to ensure she looks the best on her big day! Every detail counts!
And the groomsmens!
Not forgetting the groomsmens that went through thick and thin right before the ceremony with a hard gatecrash planned by the bride's bridesmaids! Here they had matching corsages with a pin on magnet for easy attachement.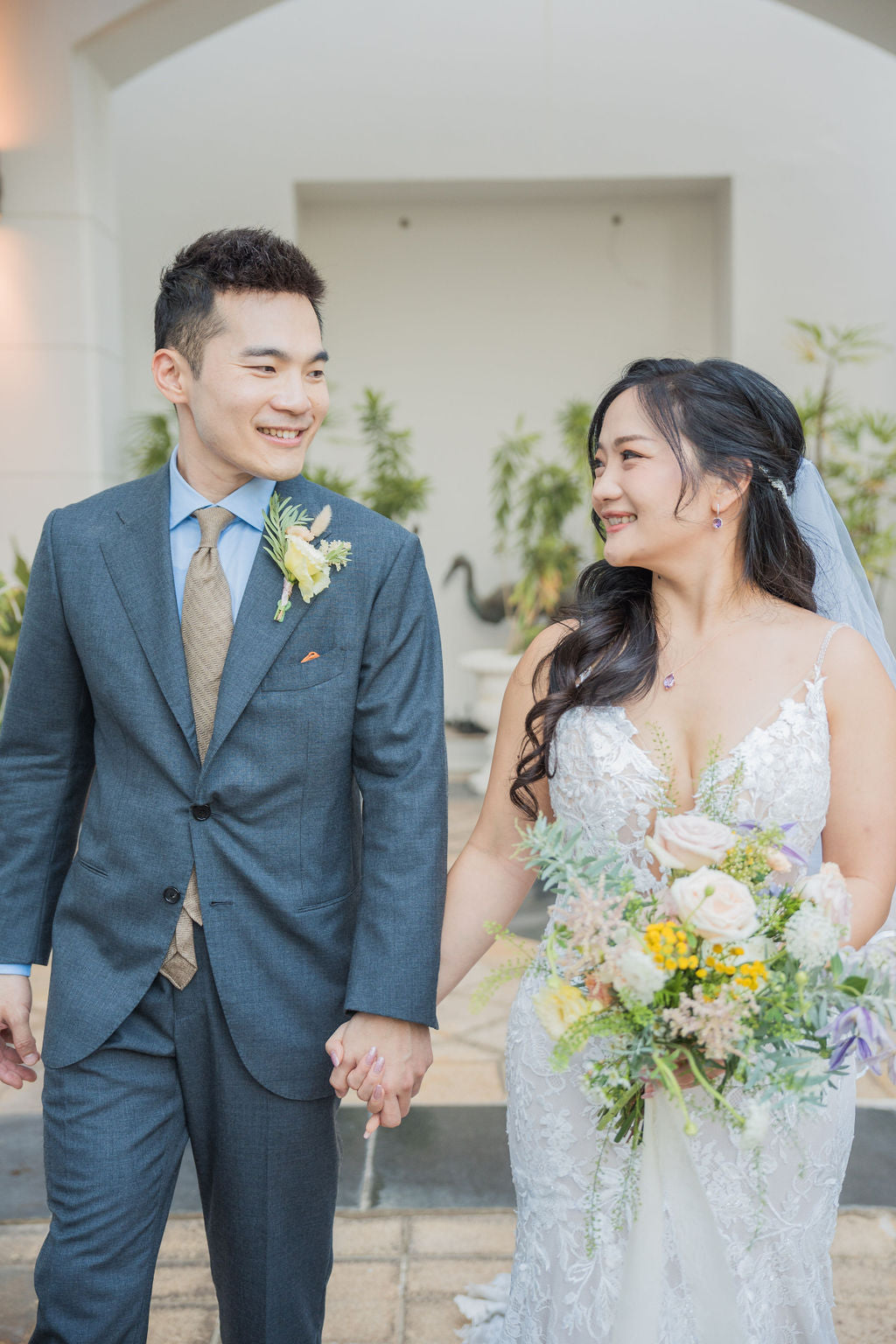 Bernard and Elise
Venue: Couple's home and Fullerton Hotel
PG: @lydiakphoto (Partner vendor)
Florals by us
Contact us to enquire