Roger and Amanda
At Aldersgate Methodist Church. It was a real joy to be a part of this couple's big day! Fun, laughter and smiles filled the atmosphere the entire morning!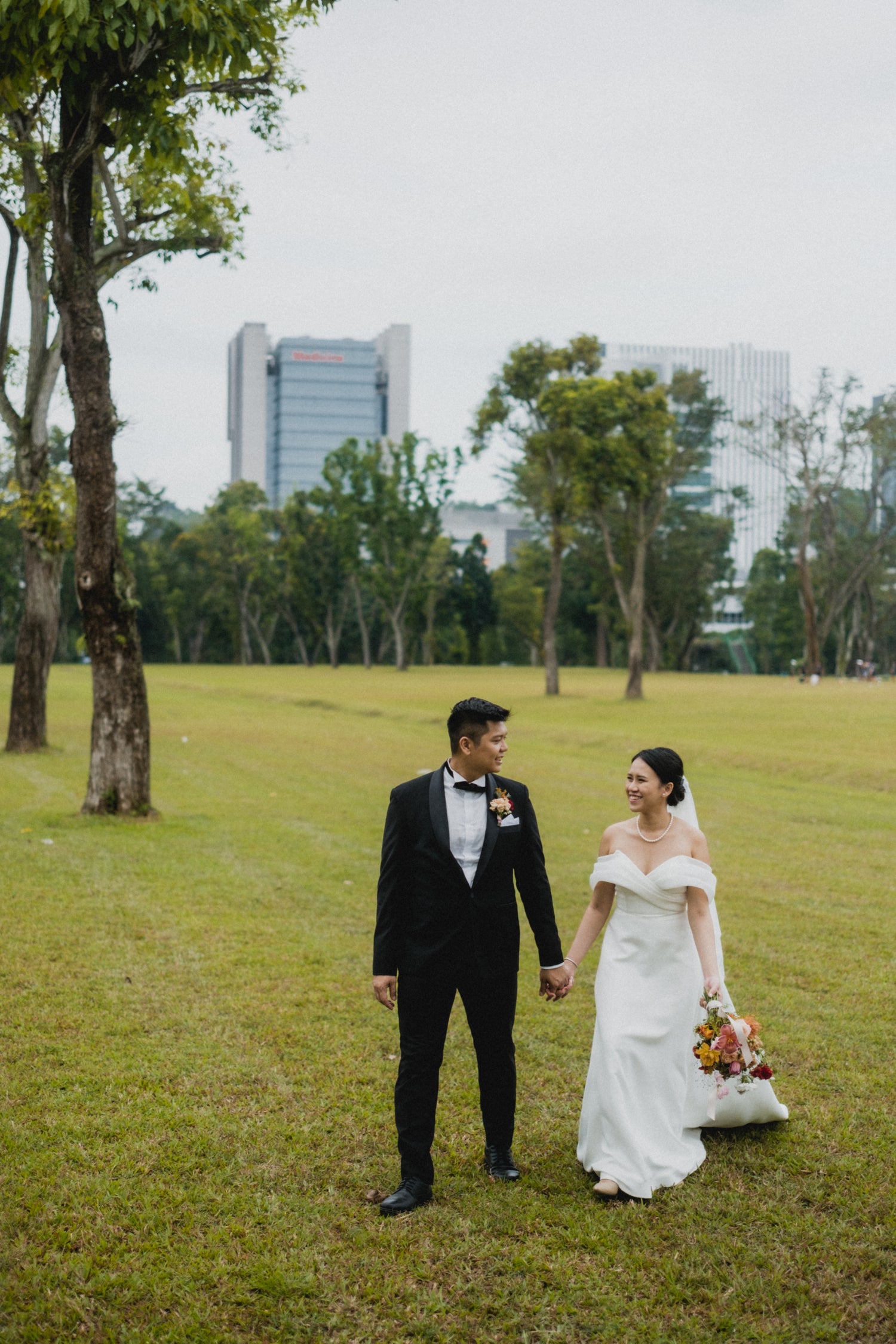 Fun, laughter and joy
I personally knew Amanda from sometime back. When we reconnected for her wedding florals, I knew I had to propose a colour scheme that would scream her personality! And it was definitely these burnt autumn toness that give off these rustic vibes yet also bright and cheerful.
The bridal party
The most exciting part of all weddings - the photos taken together with the bridal entourage!
Their contagious laughters
Their contagious laughters that can be felt even from these stills! Featuring matching bridesmaid posies to complement Amanda's bridal bouquet and gown.
The groom and his team
Not missing out Roger and his team of groomsmens who survived the I heard very torturous gate crash!
Church solemnisation
Its time to solemnize and get down to business!
Simple yet impactful
Against the altar, we added 2 hedges and a low solemnisation centrepiece while preserving the church's interior decor.
Roger and Amanda
Venue: Aldersgate Methdist Church
PG: @bottledgrovephoto
Gown: @alerisa.co
HMU: @tangyongmakeup
Florals by us
Contact us to enquire more!