CC and Jesselyn's church solemnisation
At AMK methodist church. Hedges on transparent acrylic stands against the backdrop of the beautiful church sanctuary.
Romantic cream pastel against the stained glass
Jesselyn knew exactly what she wanted. We sourced for these transparent acrylic stands that matches the sanctuary's interior perfectly. We kept the colour palette clean and smple to complement the warm lighting inside the sanctuary.
Wispy, romantic, classic
Their moodboard consists of garden roses such as O'hara, quicksand and menta. Set together with seasonal spirea foliage and our favourite - mimosa sliver moon!
Photo gallery reception
Large full length photo gallery stands that were prepared by the talented bride herself! Paired them with some medium ground hedges.

Photo gallery stands by @lettersandoliveco
Florals by us
Dinner reception at Alkaff Mansion
Repurposed these hedges from church to their dinner reception at Alkaff mansion! Nothing is wasted!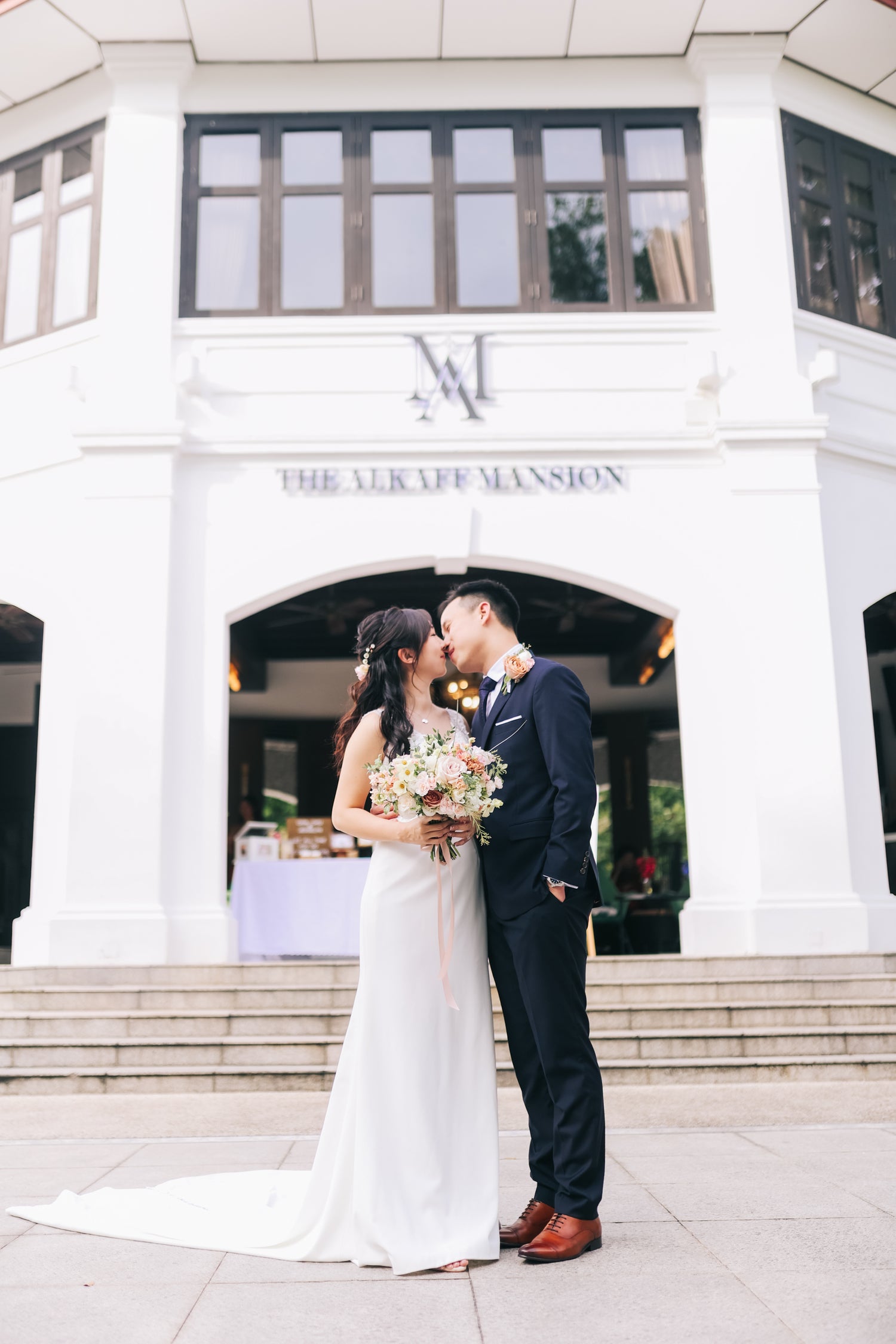 An honour to be a part of their wedding!
Jesselyn is a wedding stationer herself and has a great eye for aesthetic. She gave us her preferred moodboard she would like, while still giving us full autonomy in running the show for her wedding flowers.
Of genistas, mismosas and spirea
Paired them with these seasonal foliage only available in winter season. It was the best ingredient for this wedding!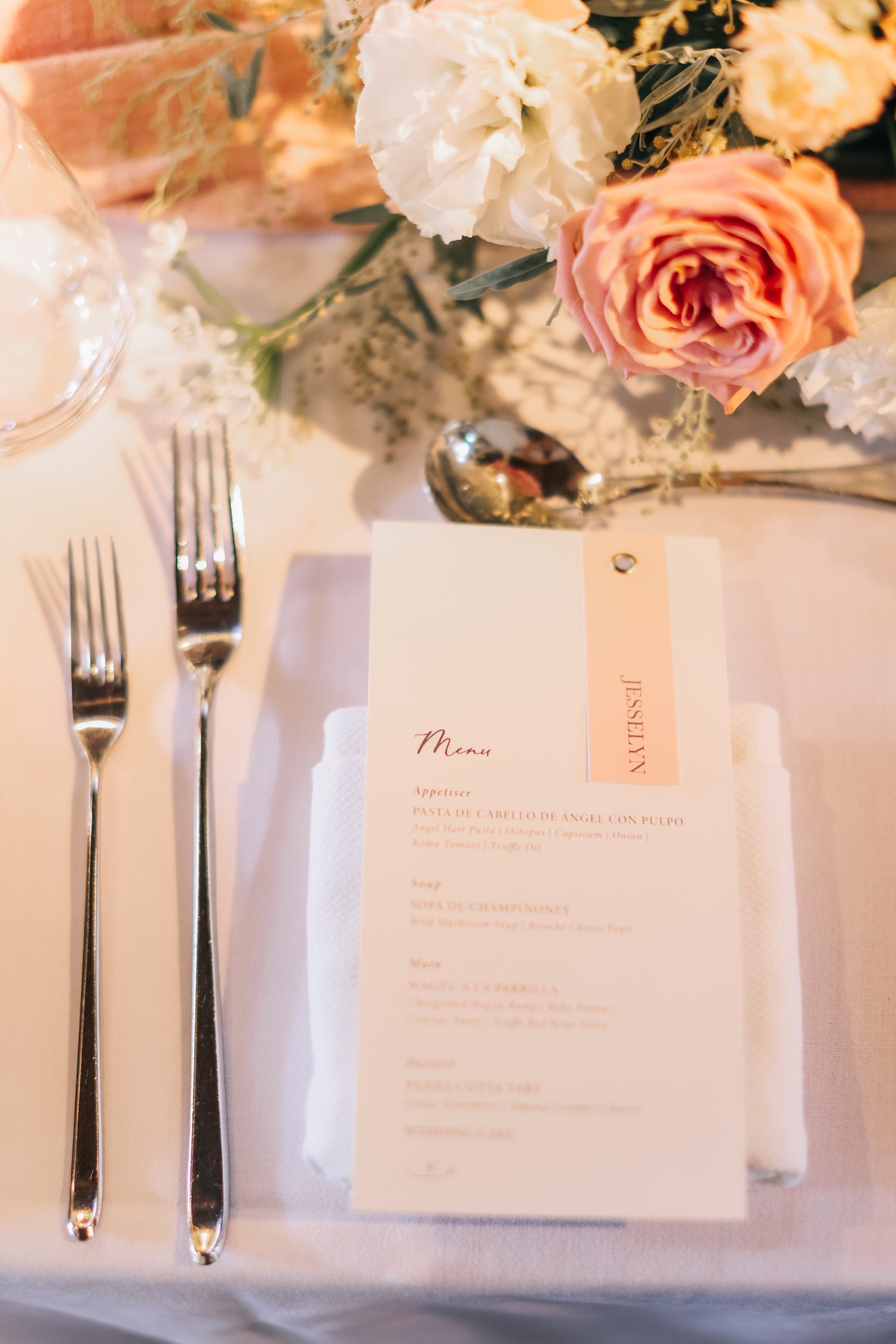 Dining room
Menu cards done by the talented bride herself! Matching table runner in mauve pink to match and line the VIP table. Together with low centrepieces across the table. Bud vases tablescape for the guests tables.
Something for everyone to bring back!
Bud vase tablescape for the guests tables. Jesselyn wanted her guests to be able to take home these bud vase arrangements after - a sweet gesture for all guests!
Before it ends!
Cake cutting nestled among the repurposed floral hedges from the morning solemnisation.

Cake: @fieldnotessg
Banner: @lettersandoliveco
Florals by us
CC and Jesselyn
Venue: AMK Methodist church and Alkaff Mansion
PG: @presontonpixels
Stationary: @lettersandoliveco
Menues: @sonderbyco with @lettersoliveandco
Gown: @thegownconnoisseur
HMU: @makeupmaestro @chinsienmakeup
Cake: Fieldnotessg
Florals by us
Contact us to enquire!